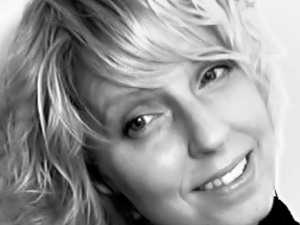 My Skill set includes:
Tools: SQL, HTML, XML, CSS, HTML, HTML5, PHP
CMS: WordPress, LightCMS and Joomla
Editing: Photoshop, Illustrator and InDesign
Authoring: Dreamweaver, Flash, PHP
Other: SEO and Social Media Marketing
Are you a small business owner or Entrepreneur?
I will give your business an affordable BIG look – fast.
You won't be needing a third party company or tool or a separate site to make your website 'mobile friendly'. I only work with responsive frameworks and themes which means your website will always look good on all devices.
I will set up your website with the most important tool bundle needed in terms of security, search engine optimisation, back up, analytics and more.
Why WordPress?
"I can't update my website!"
"I've got to get my Webmaster to do that, but it's going to cost me…"
"Nooooo, I just messed up my website!"
You'll hear frustrations like this, a lot. And that's from the ones who have figured out how to get a website up and running in the first place. There are many who are still trying to figure out where to start.
But wait, there is hope! WordPress to the Rescue.
If you know how to edit a Microsoft Word document, then you'll be able to easily update the content on your WordPress site. Updating pages and/or blog posts on WordPress is literally as easy as editing a Word document – you don't have to be a web designer to update your content. That is the magic of WordPress!
Yes, anyone can learn to use WordPress but the initial installation and setting up the a theme can easily get a non techie minded upcoming website owner lost like a Bedouin in a sandstorm. Imagine an Ikea shipping with the instructions in Chinese.
Thanks to its flexible plugin and theme architecture, WordPress powers millions of websites worldwide with a wide functionality range. WordPress is being used to set up social network websites, dating, galleries, podcasting, radio, auction sites, directory sites, membership sites and of course e-commerce.
Big companies such as CNN, Playstation, New York Times Blogs, People Magazine, and even Ford – all use WordPress!
WordPress no longer need to be generic looking as you can jazz it up with whatever look and feel you want with Themes. Now maybe you could try and install and modify it yourself but themes may look great in demos but the reality is that they still need a good bit of tinkering with widgets, page settings, plugins , sliders and we haven't even touched the style sheets yet. If if takes you several caffeine fuelled evenings and weekends that end up in quivering frustration you really didn't save a dime with DIY After all, your time is money too…
Let me help you save you tears, hair, frustration, caffeine over-dose,time, and money by doing it all for you and you will have your website ready for launch within 3-5 days.
What you can expect from me?
Professionalism: in both my communication with you and the work I deliver.
Timeliness: From the day of full content delivery, your website will be up and running within 5-7 working days.
Passion: I am passionate and love what I do. I continuously keep up with industry trends and technologies so I can the deliver the best possible service, assistance and advice to your business needs.
Guidance:Whether you're a seasoned social media marketer and blogger or a complete newbie to running a website, I will guide you through the process every step of the way.
My best without exception.